STASH MEDIA ANNOUNCES  SPEAKERS FOR STYLE FRAMES NEW YORK DESIGN CONFERENCE NOV. 5-6, 2012  

SUPERFAD, BUCK, PSYOP, B-REEL, HUSH, SEHSUCHT, NEXUS PRODUCTIONS, VH1, THE MILL, ROOF, AND MORE TO BE ANNOUNCED
Limited Number of Early Bird Tickets Now Available For $279

NEW YORK, Aug. 14, 2012 -  Stash Media today announces the first speakers for STYLE FRAMES New York, a new design conference all about The Art of the Pitch.

The two-day event will present 40 speakers and panelists, showcase outstanding pitch art in the STYLE FRAMES Gallery, and celebrate with an event party.

STYLE FRAMES New York (SFNY) brings together influential design, advertising and media professionals from both the client and creative sides of the industry for two days of inspiration, networking and insight.  

Conference speakers as of August 14, 2012 include:
- Justin Lebow, Creative Director/Partner at Superfad LA
- Lucia Grillo, Managing director, Lauren Indavino, Creative Director at Psyop
- Orion Tait, Creative Director/Partner at Buck
- Johnny Kelly, Director at Nexus Productions, London
- Mate Steinforth, Director at Sehsucht, Berlin
- Riccardo Giraldi and Patrick Ehrlund, Creative Directors of B-Reel
- Allstair Thompson, Managing Director and Mario Stipinovic, Creative Director at The Mill NY
- Vinicius Costa, Co-founder/Director at Roof
- David Schwarz, Creative Director, Jodi Terwilliger, Creative Director and Erik Karasyk, Founding Partner of HUSH
- Amanda Havey, VP On-air Creative VH1
Quotes:

"Pitching is both a blessing and a curse for millions of creative professionals. Some swear it's the most exhilarating part of their day, but for many, pitching has escalated into an expensive and unsustainable creative war. We launched SFNY to celebrate exceptional pitch art, but also to start the long overdue conversation about the problems with the current creative pitch process.

"The STYLE FRAMES speaker line up showcases a range of design and advertising's most successful and experienced talent from both the client and creative sides. Studios, directors, broadcasters and ad agencies will all be sharing pitch strategies, revealing exceptional pitch art and discussing ways to improve the pitch process."
Stephen Price, Editor of Stash Media, Founder and Presenter of SFNY

"Pitching is a unique time when my passions, fascinations and curiosities are brought to bear with little to no filter. Imagine an entire conference devoted to pitching, wow!"
Justin Leibow, Partner and Executive Creative Director of Superfad, Los Angeles

"I'm really looking forward to discussing how the existing paradigm for pitching is changing, and hos might help others alter the perception that they need to scramble just to win, rather than taking aw our own process at HUSH is allowing us to dictate the terms of this change. It's exciting to consider how thi thoughtful approach to the specific project."
Jodi Terwilliger, Creative Director at Hush

"Pitching can be fun but also very hard and frustrating. In many cases it's a necessary process but sometimes it could be avoided or improved. Style Frames NY is a great opportunity to compare the experiences and opinions from top talents in different industries."
Riccardo Giraldi, Creative Director at B-Reel

"The topic of pitching is what everyone keeps thinking about in our industry. It was about time someone started this discussion on the big stage."
Mate Steinforth, Director at Sehsucht, Berlin

"I'm excited to participate in this year's STYLE FRAMES conference. Having worked on both the vendor and client side, I feel I can talk a lot on the topic of pitching… and I mean A LOT."
Amanda Havey, VP On-air Creative at VH1


CALL FOR SUBMISSIONS

The goals of SFNY are to showcase inspiring pitch art and the talent behind it, uncover effective pitch strategies to help creatives win more work, and to start a solution-focused debate on the future of pitch practices and processes.

STYLE FRAMES New York invites creatives to elevate the SFNY conversation by submitting their most inspired pitch art and war stories from the pitching trenches. Select artwork curated by Stash Media and the community through Style Frame's Tumblr will get the spotlight in a curated STYLE FRAMES Gallery during the two-day event, showing the best talent to the top people in media, advertising and design.  The most gritty pitching challenges and tales of horror and comedy competing for work in the creative world submitted by entrants (anonymously) via video, audio and written submissions will be features on the STYLE FRAMES site and at the live event.

Schedule and ticket information for STYLE FRAMES New York available at www.styleframes.tv/newyork.

A very limited quantity of Early Bird tickets are now available for $279. Purchase online now.

STYLE FRAMES New York will take place at The Great Hall, Fashion Institute of Technology Conference Center. West 28th Street at 7th Avenue, New York, NY.

Go to www.styleframes.tv for more information, stay tuned for event details by subscribing to the SFNY newsletter, following @styleframes on Twitter and liking the event on Facebook.


Sponsors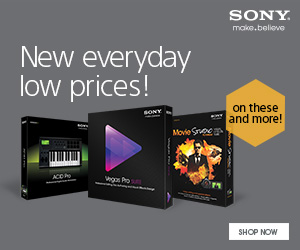 Media Partners




About Stash Media
STASH Media publishes Stash Magazine and delivers the world's largest online library of animation, VFX and motion design, keeping media professionals inspired and informed with monthly issues and a daily news site since 2004.
www.stashmedia.tv

About FITC
Over the past decade FITC has produced 60+ design and technology conferences and seminars in over 20 cities including New York, Amsterdam, Tokyo, San Francisco, Toronto, Seoul, and Los Angeles.
www.fitc.ca

Media Contact:
Debra Anderson, press@cultureshockny.com, 347-463-9023